Top Signal 55 Portable Booster – Goal Zero Sherpa 50: May The Power Be With You
In this modern day, people seldom travel without all the technical devices they own including cameras, tablets, laptops, our precious smartphones, and an array of other options. However, these portals to the social world are only as effective as the signal and battery life they carry. Recently, I got my Top Signal 55 Portable Booster Kit and added Goal Zero Sherpa 50 charging power pack from Powerful Signal after I returned from my road trip, because I realized how excruciating a 14-hour car ride through the desolate mountains can be without them….boy, could I have used these glorious products then, but I will have them for my next road adventure. Of course, I needed to test these out right away since they were my new, shiny toys.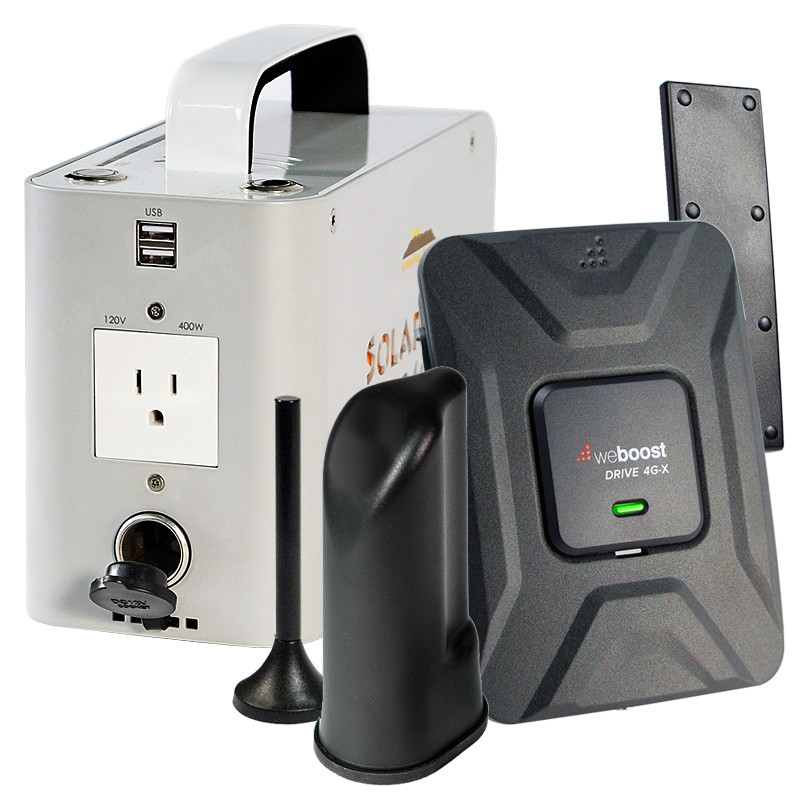 The Top signal Booster has 55dB of gain, which makes it one of the strongest mobile amplifiers on the market and recommended for low signal areas or for road trips where the signal is in and out. I have exceptional service at my house so that wouldn't be a test; therefore, I drove out to an area where I know I have either no service or very little on the Arizona Strip just outside of the city. Now, when I opened the little kit I was slightly overwhelmed, but I am not the greatest with putting technology together. I unzipped the Powerful Signal black carrying case to see the Dual Band Booster box and cords–lots of cords. However, I shortly realized that it was really easy to put together and that the cords were beneficial to give the device necessary length for covering a big area so my wide-eyed look turned to a smile quickly.
I screwed the cord into both sides of the device and placed the exterior magnet antenna on the outside of my car roof. Then I placed the interior low profile broadcast antenna near my middle console and plugged the amplifier into the vehicle power receptacle and Presto! It was ready!  I was quite surprised as my signal was incredibly stronger on my Verizon phone; although, it works for almost all cell phone carriers! I then had to do the actual calling test…so I called my mom to assess its abilities. The signal stayed strong during the whole call and  I was quite pleased with the results. I knew this was going to be my new favorite device for road trips or camping trips.
The advanced design of the amplifier allows it to be used in vehicles and also in a small work place or room. Many people don't get a great signal at home or in the workplace so this is ideal in that situation. The amplifier generates a cellular hotspot around a set area. The desk top use is a similar setup to the vehicle use except the roof antenna is placed in a window with some usable signal by applying the suction cup window mount and an included right-angle antenna that connects to the amplifier.
Satisfied with my new booster kit, it was time to gather my powerless devices and activate them with my Sherpa 50 charging pack. This would have been my best friend on my trip as my phone's battery died halfway through and there was already another phone plugged into the car charging unit for the GPS. Leaving aside my worries, this charging pack is small, portable, and impressive to say the least. Once its internal battery is charged, the Sherpa 50 becomes a portable generator that provides plenty of power for all of your gizmos. In my case, I used my Sherpa to charge my phone.
It charged it exceptionally well and had a full charge in a few hours. I was able to plug it into the USB cable on the side of the unit. It has a USB, Input, 12V and laptop outlet option. This is where I can see there being a disadvantage for some. It only has the one USB cable outlet and travelers may want to charge more than one in this type of port at the same time. However, this device is able to charge smartphones 4 to 7 times; charges a tablet 1 to 2 times; and can fully charge a laptop. Likewise, it can run mobile cellular amplifiers for hours. And one specific part of the device that I noticed is the display on the unit that shows charging status and how much power remains. This was an essential tool that just added to the Sherpa 50 pack. This charger is 100% worth it, and I would recommend purchasing it with the Top Signal 55 Booster kit or even on its own if you are just searching for a charger. Take it from me, don't go on your next vacation or business trip without these fundamental, high tech devices.